About
Back To Business I.T. offers customizable managed services designed to improve your business operations. Whether you have straightforward technology requirements or complex technical needs, Back To Business I.T. offers a full suite of managed services and solutions that can bring value to your operations and solve your technology challenges.
Managed Services | Special Projects | Cybersecurity | Compliance
You can expect:
• Enterprise-level support
• Increased operational efficiency
• Fewer swings in I.T. expenses for easier budgeting
• Minimum down time
• Peace of mind knowing your network is being monitored 24/7
Back To Business I.T. is a Service of The Greentree Group
When we started our company in 1993, it was rooted in the idea that business should be founded in trust and respect with people who needed the expertise we offered. With this as a foundation, and the backing of The Greentree Group, Back To Business I.T. puts our client's needs at the center of our focus and works hard to be a valued partner. For more information about The Greentree Group story, please visit www.greentreegroup.com.
---
RECENT NEWS:
We are now a Cybersecurity Maturity Model Certification (CMMC) Registered Provider Organization (RPO) authorized by the CMMC AB. This new achievement solidifies our position as a leader in CMMC compliance solutions and services meant to protect government data in defense contractor systems. According to the National Accreditation Board, CMMC-AB is an independent accreditation body "responsible for establishing, managing, controlling, and administering the CMMC assessment, certification, training, and accreditation processes for the Department of Defense (DoD) supply chain." Our new Registered Provider Organization (RPO) status reflects our commitment to the CMMC Accreditation Body (AB) code of professional conduct. It allows our company to provide advice, recommendations, and consultation to our customers as they seek their own CMMC-AB certifications.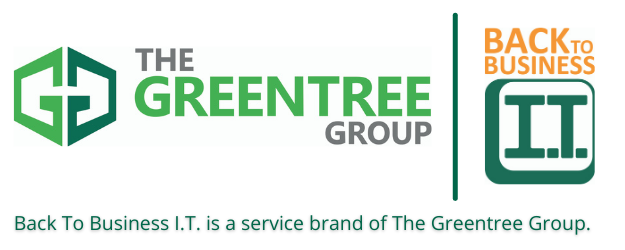 Since 1993, The Greentree Group has been providing comprehensive professional services and technology solutions to small and medium-sized organizations, including:
Cybersecurity solutions
I.T. Support
Cloud Solutions
Technology Strategy
We offer a suite of comprehensive business technology services to include solutions which support Cybersecurity Maturity Model Certification (CMMC) compliance. Our team of cybersecurity experts assist defense contractors in becoming CMMC audit ready by implementing technical solutions and developing documentation and policies required by CMMC. In addition, we provide options for ongoing services to maintain compliance after certification.
CMMC SUPPORTS IT MODERNIZATION AND SUPPLY CHAIN SECURITY
CMMC is a new cybersecurity compliance standard that will be required for contractors to bid and win DoD contracts. The Defense Federal Acquisition Regulation interim rule took effect on November 30, 2020 and initial assessments are expected to begin in calendar year 2021.
CMMC-AB authorized RPOs provide advice, consulting, and recommendations to their clients. They are the implementers and consultants, but do not conduct Certified Assessments. They understand the CMMC Standard, and are qualified as:
Aware – Employs staff trained in basic CMMC methodology
Registered Practitioner Staffed – Offers CMMC trained consultative services
Targeted – CMMC assessment preparation
Trusted – Bound by a professional code of conduct
View our listing on the CMMC-AB Marketplace!
Ready to learn more? Our team of cybersecurity professionals would be happy to provide more details about the CMMC requirements, and what they mean for your business. Send us a note!